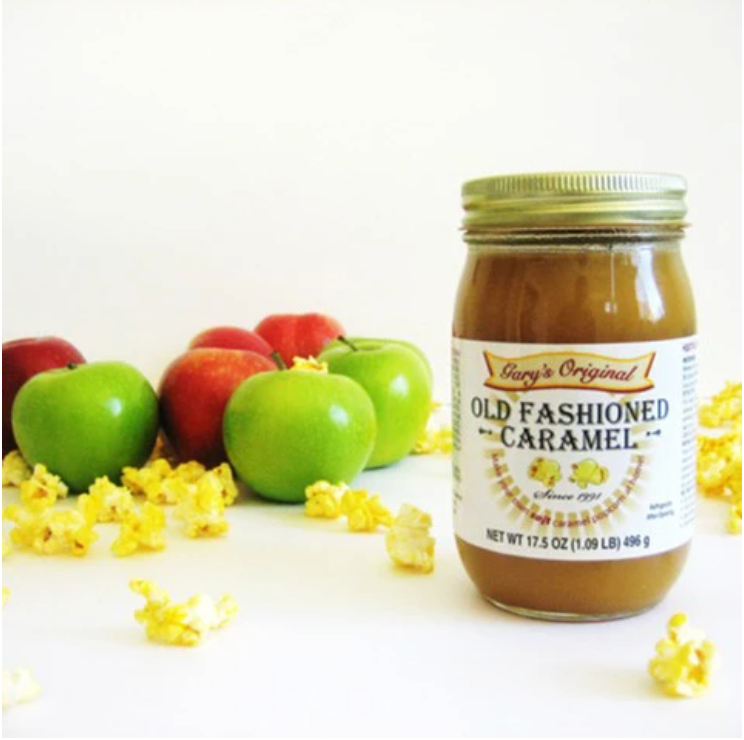 There is nothing quite like tasting the delightfully sweet flavor of caramel popcorn balls. Whether you are strolling down the sidewalks of an old downtown district or enjoying a local festival with your family, caramel popcorn balls are a classic treat. So, where does this sweet and savory treat come from? Under what circumstances did its inventor decide to combine the salty flavor of popcorn with the sweet and delicious taste of caramel?
The Chicago World's Fair of 1893
To understand the beginnings of this delicious treat, we should venture back to the Chicago World's Fair of 1893. Inventors, visitors, and critics all gathered to view the latest and most innovative exhibits. It was the Gilded Age in America, rife with high expectations and the richly educated.
Each display held a new discovery, apparatus, or invention that was meant to wow the crowd. Those who pieced together these unique displays hoped that this world's fair would go down in history as a memorable one. 
This is the setting in which two German immigrant brothers found themselves. Frederick Rueckheim was already a successful businessman, having acknowledged the profitability of the popcorn industry early on. This snack, after all, had exploded in popularity after the American Civil War ended in 1865. 
Frederick's brother, Louis, immigrated to America in the 1870s and joined his brother in the popcorn selling industry. Together, they founded the F. W. Rueckheim & Bro. confectionary firm.
Later, they changed the name to Reliable Confections. Frederick was the business's marketing brains, while Louis was the candy scientist conducting experiments with different popcorn flavors. 
Despite facing many hardships and barriers to success along the way, the Rueckheim brothers wouldn't be stopped from making a success of their business. Then the announcement that the world's fair would be held in Chicago in 1893 came. It became clear that this was a great way to debut their popcorn flavors.
Or was it?
Caramel Popcorn at the Chicago World's Fair: Myth or Reality?
Most company histories will include legends or myths that became so much a part of the said company that whether or not they are true becomes irrelevant. Is this what happened with the story of caramel popcorn? We may never know officially.
It is not hard to believe that two entrepreneurial brothers with a new tasty treat would choose to debut their invention at the Chicago World's Fair. Their immigration from Germany had brought them to this part of the world. Perhaps it was fate that they should find a place among the greatest inventors that the world has ever known. 
There is no record of the Ruekheim brothers' selling their popcorn at the fair. Nevertheless, from the moment the story was told, it stuck and eventually became part of the future Cracker Jack Company's founding story.
That story spells out the beginnings of caramel popcorn. It explains how Louis Reukheim had an idea for combining the sweet flavor of molasses with the saltiness of peanuts and popcorn. 
Furthermore, it ends with a mixture of failure and success. During the course of the fair, many visitors enjoyed the sweet and salty treat. However, it soon became clear that the stickiness of their molasses popcorn was a turn-off for many more people. 
Like any great businessman or inventor would do, the Reukheim brothers took their customers' feedback seriously. As a result, many changes were made to the way caramel popcorn was made.
The Birth of Cracker Jack, the Delicious Snack
After the world's fair, it is said that the Reukheim brothers took their molasses popcorn and figured out a way to make it less of a sticky mess. How exactly they made this dry molasses coating for the popcorn is a trade secret to this day.
However, the story goes that when Louis Reukheim gave a sample of his recreated popcorn to a willing tester, that person ate it and exclaimed 'It's crackerjack!' At the time, the term 'crackerjack' was taken to mean 'excellent.' 
Frederick Reukheim, being the marketing guru, took this term and promptly copyrighted it, in 1896, for what would soon become the Cracker Jack Company. Although this company has changed hands, the recipe has remained the same and a continuous secret.
Additionally, many now recognize this treat as one that can be enjoyed anywhere...especially at baseball games.
Enter Caramel Popcorn Balls
Popcorn balls have existed for many decades as a tasty treat. Especially around Christmas. Merging this taste with the delightfully sweet nature of caramel seems like an obvious progression. 
To this day, Americans enjoy the sweet and salty mixture of caramel popcorn balls. They can often be found at festivals, fairs, and carnivals, much like when caramel popcorn was first invented. 
Next time you pick up this treat, think of the Reukheim brothers and their dedication to making their popcorn invention a success! There are many vendors of popcorn treats in the nation, but few put the same type of investment into creating their treats.
On the other hand, you can always find the amazing, old-fashioned, and delicious taste of original caramel corn at Gary's Gourmet. Since 1991, we have specialized in creating a unique 'soft' caramel corn, along with many other gourmet flavors and treats. Including caramel popcorn balls! Contact our store to find a listing of our delicious treats!